How To Pay Your File & ServeXpress Invoice
Pay Online in File & Serve Application
You can pay your invoice online via credit card, or with a checking or savings account.
Use the "Pay My Invoice" feature on the File & Serve application to pay your invoice(s) within 10 days of receipt.
Pay Online Through Payment Portal
Don't see the invoice you need to pay in-app? Don't have your own File & Serve account? You can use our manual payment portal to find what you need.
Set up Monthly ACH Payment
You can sign up for 
monthly ACH payments
at no additional charge by completing the ACH payment form and emailing it to i
nvoicing@fileandserve.com
Pay your invoice by sending payment to: File & ServeXpress
Dept. 2016 PO Box 122016, Dallas, TX  75312-2016
View Invoices in File & Serve Application
You can now view your account invoice for all File & Serve products at any time by using the Pay My Invoice feature on your File & ServeXpress homepage.
Use the "Pay My Invoice" feature on the File & Serve application to conveniently view and settle your invoices.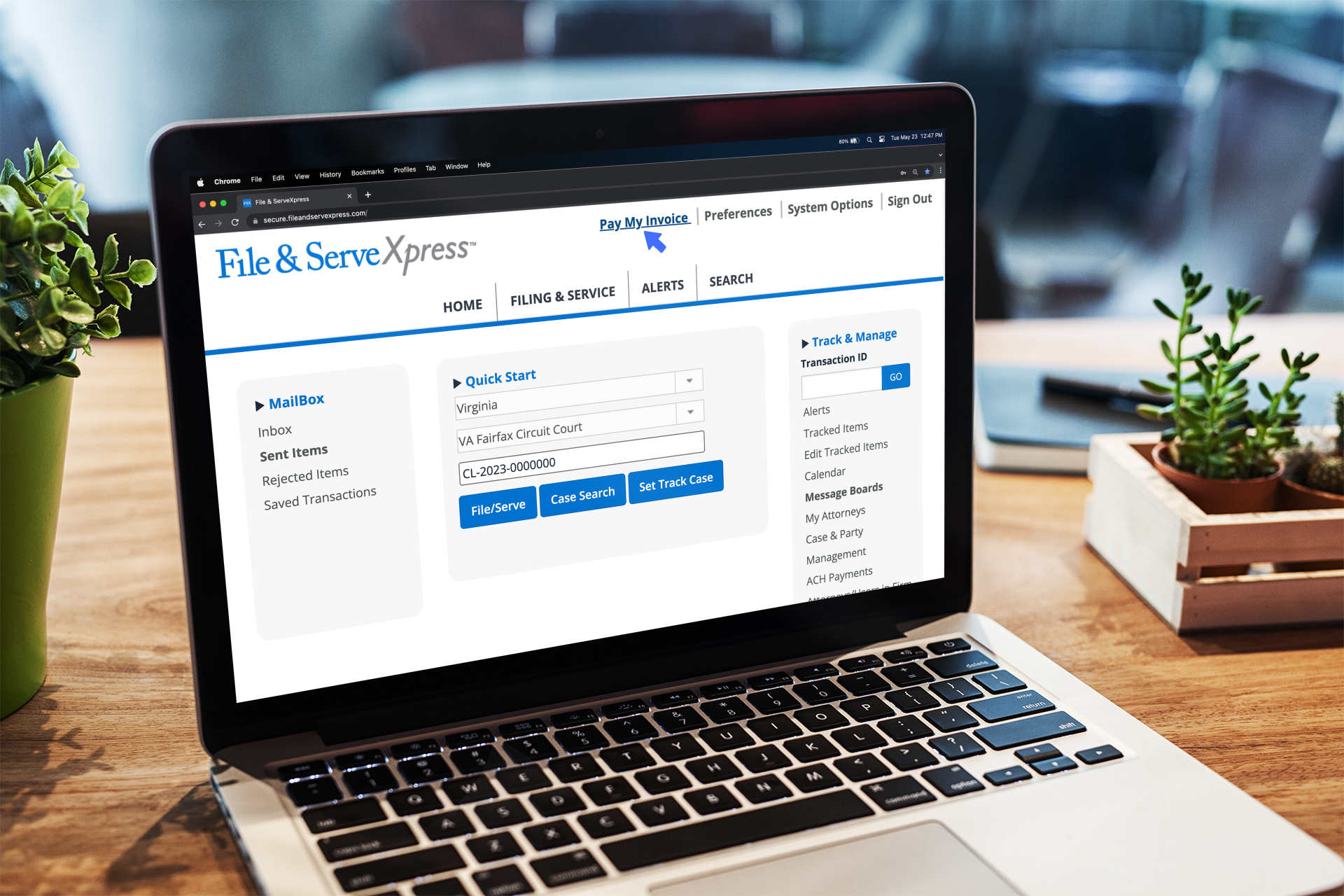 View the FSX Payment Portal Guide to identify your Account ID, Invoice number and Firm name on your invoice.
View the Optional Services Pricing Sheet for a complete list of prices for additional File & ServeXpress services, such as Alerts, Searches, and Read Receipts.
You can access your invoice history via the Billing Information feature on the File & Serve application homepage. To access the full billing history for a specific case, select "Include all billing history" and enter the court and case number before viewing your report: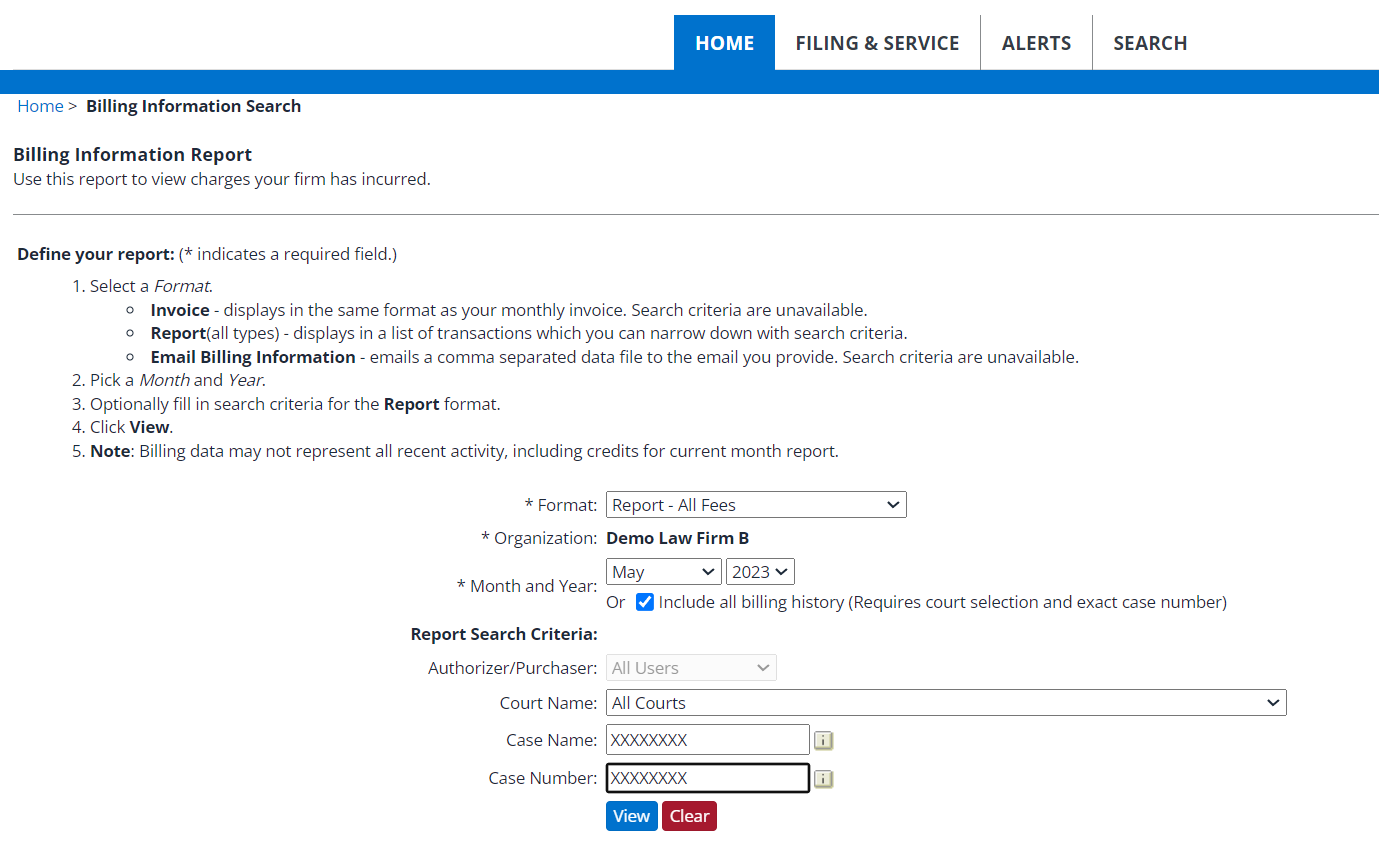 You can access our W9 through this link.
If you have any additional questions regarding your File & ServeXpress invoice, email invoicing@fileandserve.com.
Have a Question? Contact our Client Support at (888) 529-7587