FSIL: Easier eFiling in Illinois
File & Serve Illinois is a customized eFiling application for the statewide electronic filing manager, Odyssey eFileIL. Developed by File & ServeXpress, the same company providing eFiling and eService throughout Illinois since 2005, FSIL can be used for eFiling and eService in all Illinois available courts that have gone live on the Odyssey eFileIL system.
THE FILE & SERVE ILLINOIS ADVANTAGE: File & Serve Illinois offers one flat rate for all features, so there's never any confusion around multiple pricing plans or subscriptions. Filers also have access to the most extensive and experienced customer support and training in the industry.
Filing into the illinois asbestos docket?
Click here to access resources specific to Asbestos cases in Cook and Madison Counties.
Log in
You can log in with an existing Odyssey eFileIL account or create one through FSIL. Fill out the intake form and have your login credentials sent to your inbox.
Learn
Explore the resources below, including: user guides, feature overviews, videos, and live webinar sessions hosted by your local account manager.
New Features:
Multi-File Drag & Drop: Load up to 200 documents at a time with one simple motion
Automatic File Naming: File descriptions are now pulled from the uploaded file
Service Reports per Envelope: Access per-transaction service reports on demand
Anytime Service List Edits: Update service recipients at any time, not just during filings
Performance Improvements: User interface upgrades to make eFiling easier and faster
Old Favorites:
Bundled Value: Complimentary eService when eFiling with File & Serve Illinois
Monthly Billing: Reconcile easily with transactions grouped by client and case
PDF Conversion: Uploaded filed are automatically virus-scanned and converted to PDF
24/7 Support: Around the clock access to legal and tech experts via phone, chat, or email
Permanent Document Storage: Searchable storage of all filed or served documents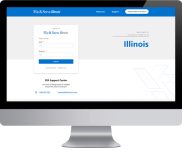 Register for one of our upcoming live webinar sessions.

It's Your Serve is a licensed private detective agency providing process service, courthouse assignments, and skip tracing to lawyers nationwide.
FSX is dedicated to providing you with the tools and resources that you need to use our products efficiently and effectively. Our team of seasoned training professionals not only know our products, but have years of experience working with local filers, law firms, and court systems.
If you have any additional questions or need technical support, please contact File & ServeXpress Client Support by phone at 1.888.529.7587 or by email via support@fileandserve.com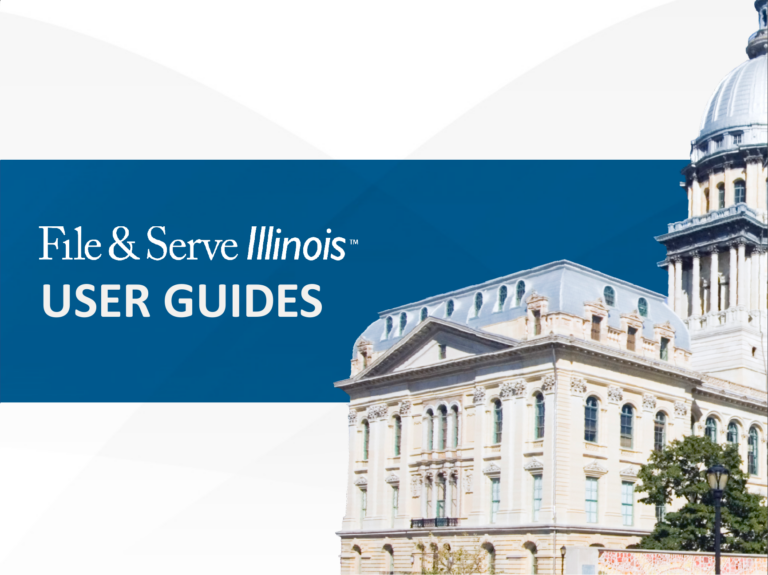 FREQUENTLY ASKED QUESTIONS
File & Serve Illinois can be used for eFiling and eService in all Illinois available courts that have gone live on the eFileIL system.
Rules & Practices
Courts by County
FSIL in Cook County
Rules & Practices
Please refer to the following documents for rules and practices specific to Illinois:
Courts by County
FSIL in Cook County
Log in to File & Serve Illinois.
We're happy to help! Contact us below.