Efficient efiling built for your court.
No matter the size of your court or jurisdiction, File & ServeXpress's court software solutions scale to provide the services you need.
File & ServeXpress's court tools are designed to optimize the court workflow, including  intake and distribution of case documents, data, and payments, and are configurable to the unique processes, rules, and requirements, each individual court.
Interested in implementing secure electronic filing management solutions in your court? Reach out to one of our Electronic Filing Management experts for more information about optimizing your eFiling management with File & ServeXpress.

Effective Administrative Workflows for Clerks
The File & Serve Clerk Review Module gives Clerks the tools to better manage their intake workflow, with advanced filters and focus queues to organize submitted filings for review based on case type, document type, filing date, and more.

Review-Oriented Workflows for Judges
Our Judge Review Module enables review-oriented workflows, including ruling on proposed orders, eSigning documents, serving case parties, and routing items to the Clerk Review queues. 

Works with Existing Court Infrastructure
File & ServeXpress can integrate our court solution with your Case Management system to provide a two-way exchange of data and documents using our ECF-compliant ConneX™ framework.
Faster Filing for Court Users
By autofilling redundant information like sending party, service list, and judge assignment, Court users can cut their clicks per filing by up to 75%.
For extra-savvy filers, Fast Filing is also keyboard equipped so you can tab through your filing information without even touching the mouse.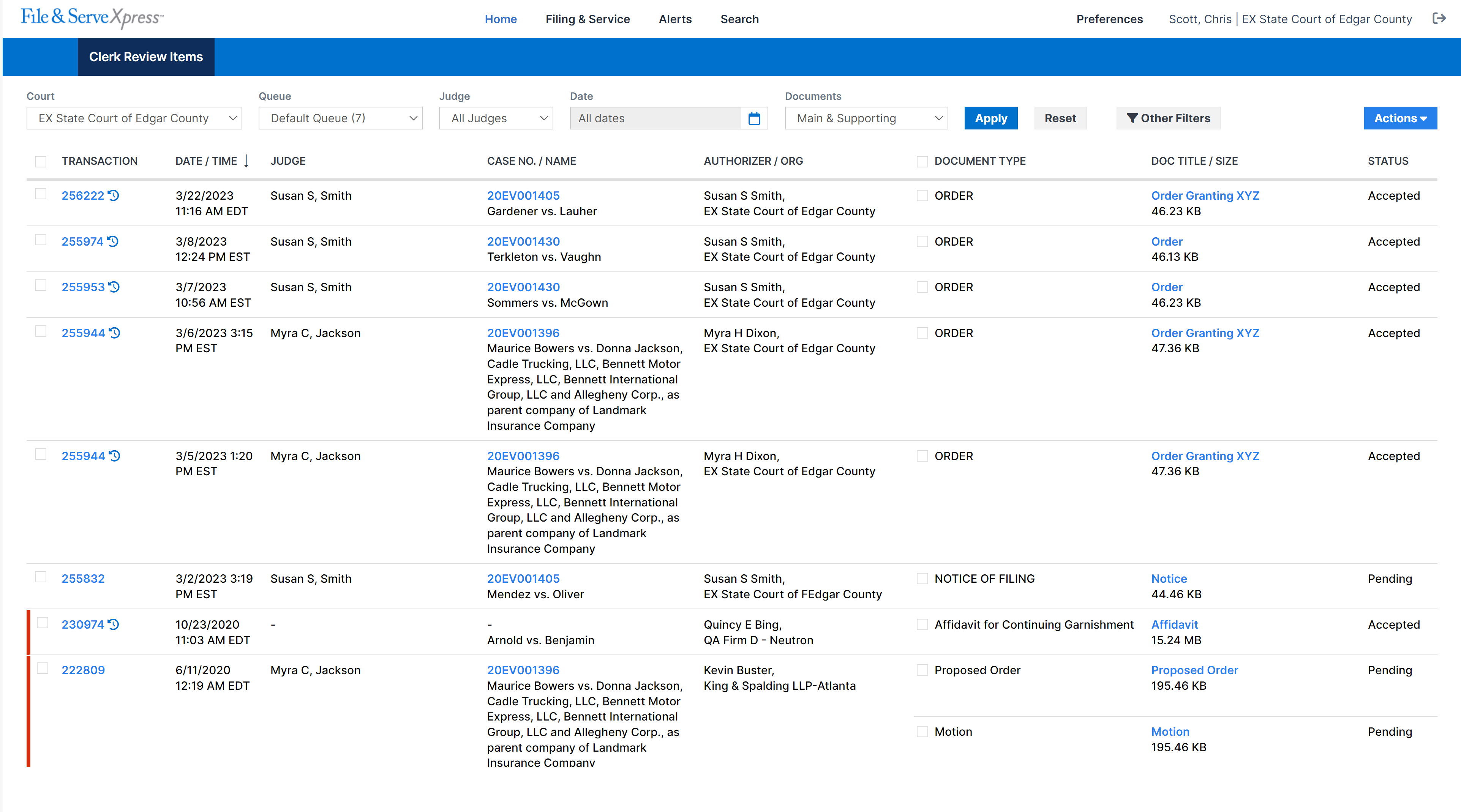 Focused Queues for Clerk Review
Focus Queues can be created based on case class, case type, document type, and filing type.
These customized queues help court users easily sort through their intake documents and prioritize items to review, approve, and reject more efficiently.
Filing Logic that Makes Sense
Courts can work with FSX to set a custom court calendar with their working hours, working days, holidays, and more.
File & Serve will use your custom calendar to stamp filed documents with the correct date and time according to your rules, so filers can file documents outside of normal working hours and still be accurately stamped.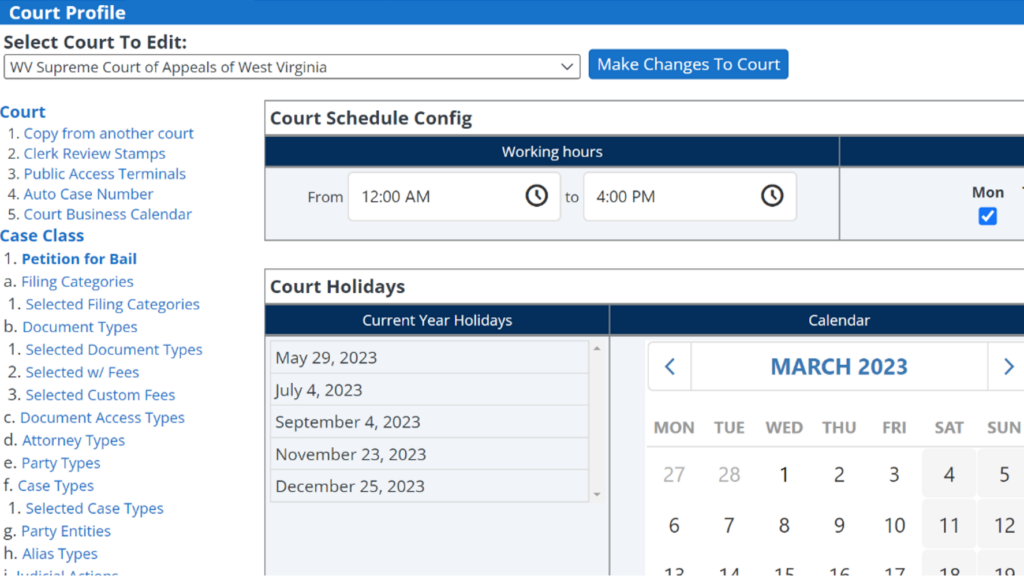 Looking to learn more about the Clerk Review Preview? We hosted a webinar that reviews all its new features and will help you get the most out of our newest module.
Have a Question? Contact our Client Support at (888) 529-7587