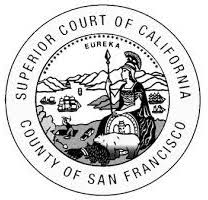 California CARE Act Court
File & ServeXpress is now offering eFiling in the new California CARE Act Court. The Community Assistance, Recovery, and Empowerment (CARE) Act authorizes specified adult persons to petition a civil court to create a voluntary CARE agreement or a court-ordered CARE plan that may include treatment, housing resources, and other services for persons with untreated schizophrenia and other psychotic disorders.
The CARE Court helps Californians who are suffering from untreated mental health and substance use disorders leading to homelessness, incarceration, and more. This new civil court offers multiple pathways for eligible adults, promoting access to community-based behavioral health services and supports. 
See resources below for creating a File & ServeXpress account and eFiling into the San Francisco Superior Court.
For more information, visit the Court's Information page.

frequently asked questions
Upcoming Training sessions